Conquering College Struggles
No matter the circumstance among students, preparing for a new world and transitioning into higher education is difficult for everyone; however, every student is able to if they are willing to strive for greatness and persevere through hard things.
According to usafacts.org, more women who graduate from high school end up enrolling in a college than men.

Soon to add to that demographic is Chanute High School senior, Preston Keating. Keating is a multi-sport athlete; however, she excels in the classroom as well. She plans to attend Kansas State University where she will major in kinesiology, the study of mechanics of body movements, and later move on to a graduate program for physical therapy.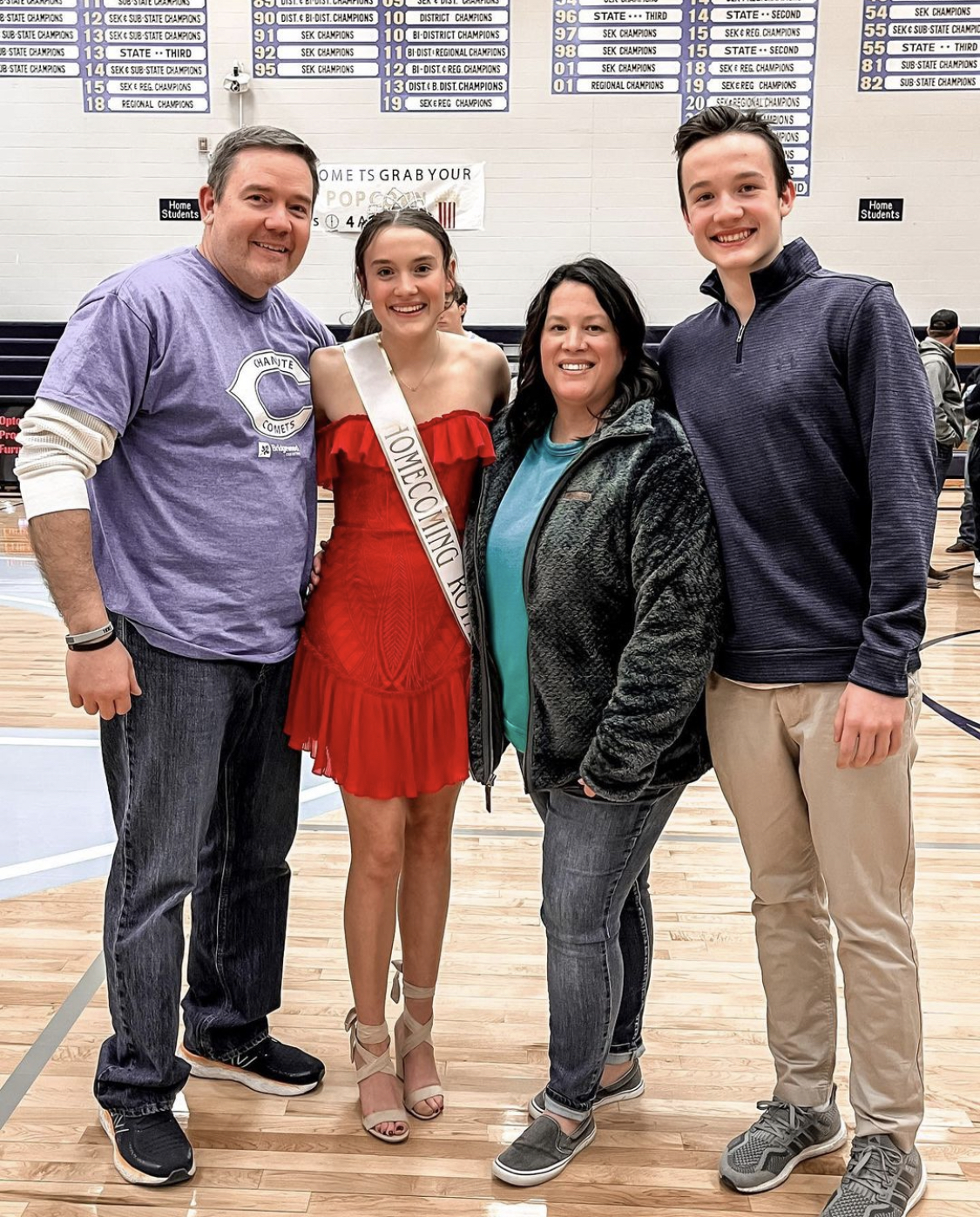 While still in high school, Keating has taken many steps in order to better prepare herself for her future of becoming a physical therapist. She spoke about how she is taking AP Biology and Physics in order to be more knowledgeable about the science classes she would most likely be seeing in college. She also utilized some of the newer resources at CHS, such as Aaliyah Manuz, an athletic trainer who also teaches the Sports Medicine class.
"I shadowed Aaliyah [Manuz], the school's athletic trainer," Keating said. "[Her] occupation has some similar characteristics to physical therapy."
For Keating, her family heavily shaped her want to go to college. Keating's mother, Amy Keating, attended college before pursuing a graduate program, just as Preston now plans to do. Amy has been a significant influence on Preston's life, so she knew she wanted to "follow in her footsteps". Preston also believes that this is just the next step for her and her education.
"The hardest part for me has been all of the scholarships," Keating said. "There are so many, which is a great advantage, but it is just a lot on top of your senior year."
College scholarships are a crucial part of deciding on colleges and they can help offset the tremendous amount of college tuition.
Fellow CHS senior Parker Manly finds common ground with Keating and agrees that it is tough to find time for scholarships while busy as a student or student athlete.
However, Manly is a first-generation college student. For him, he wasn't able to have a parental influence on why college was the right choice for him; but this hasn't stopped him from pursuing his dream of becoming an accountant.
Manly signed with MidAmerica Nazarene University to continue his education and baseball career there on Jan. 31. He plans to major in accounting to become an accountant.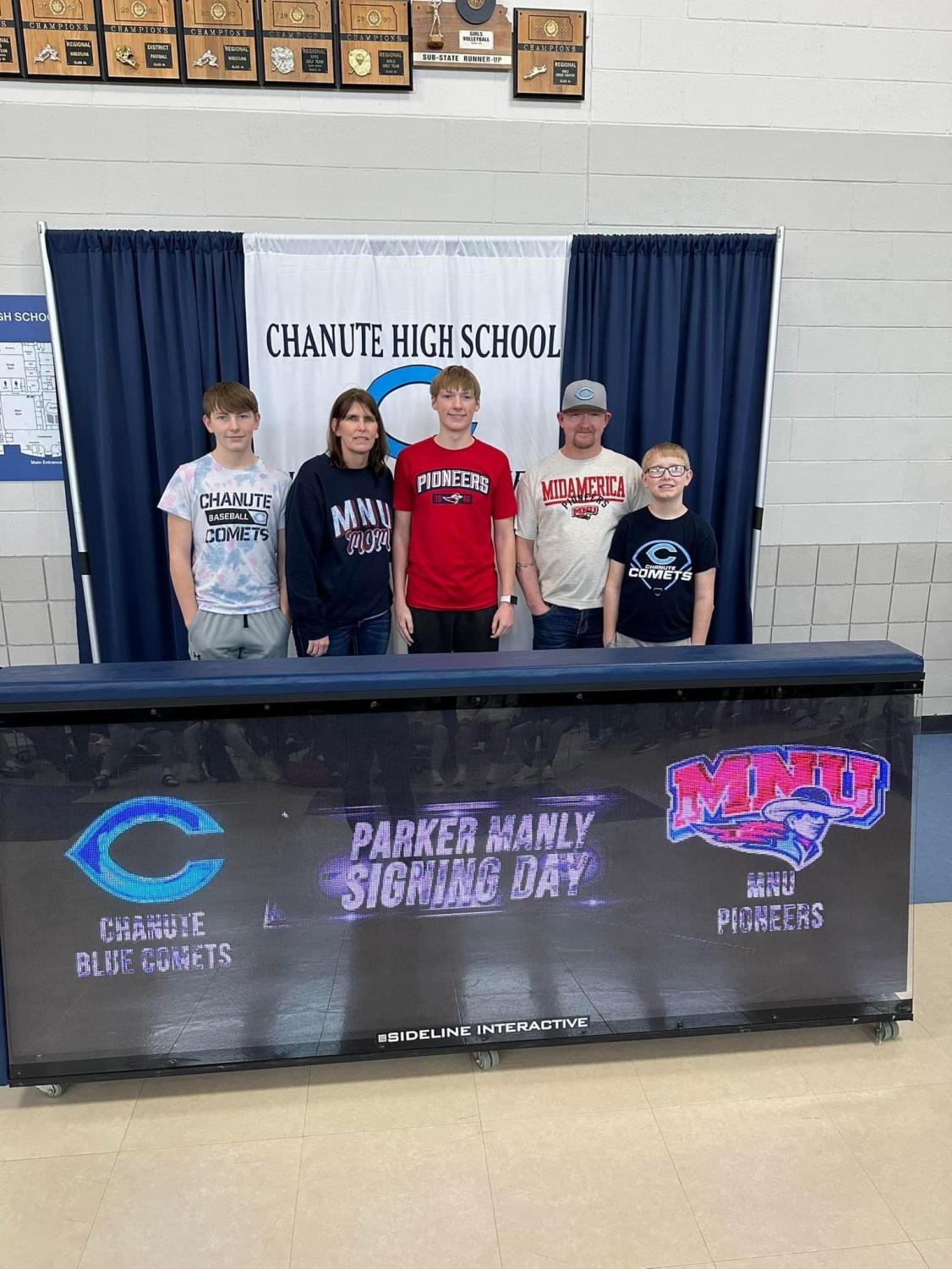 "I realized that college was my next step in the 7th grade," Manly said. "[Being an accountant] required college so right then I knew college was my next step."
Yet, Manly shares how being a first-generation college student impacted him when he started pursuing his dream of being an accountant. He talks about how he was unsure if he should continue his education or if he should "settle down" because he didn't want to miss any opportunities by leaving town after graduating but he also didn't want to miss out on the college experience.
Still, Manly has taken every opportunity in order to better himself for college.
"I have taken classes that can and/or will give me college credit to help with the cost and time it will take while attending college," Manly said. "I have taken a lot of college visits to help me find what I want to look for in a college as well."
Surprisingly, the two seniors with very different circumstances and desires show a common theme within their stories—they are willing to do whatever it takes in order to pursue their dream job.
Whether striving to be like your influential family or creating a new path with lots of family support, work ethic and drive is everything it takes to make a difference in one's education.