Mind Over Media
At the beginning of the 2022-23 school year, USD 413 School Board of Education ruled that Chanute High School students would not be allowed to use their phones during school hours. Their aim was to prevent physical and mental health issues that were caused as a result of social media.
Initially, students pushed back against this ban saying that it would cause nothing but harm. We interviewed students at CHS and around 80% of students said that they thought that the ban was poor for students when it was introduced and enforced.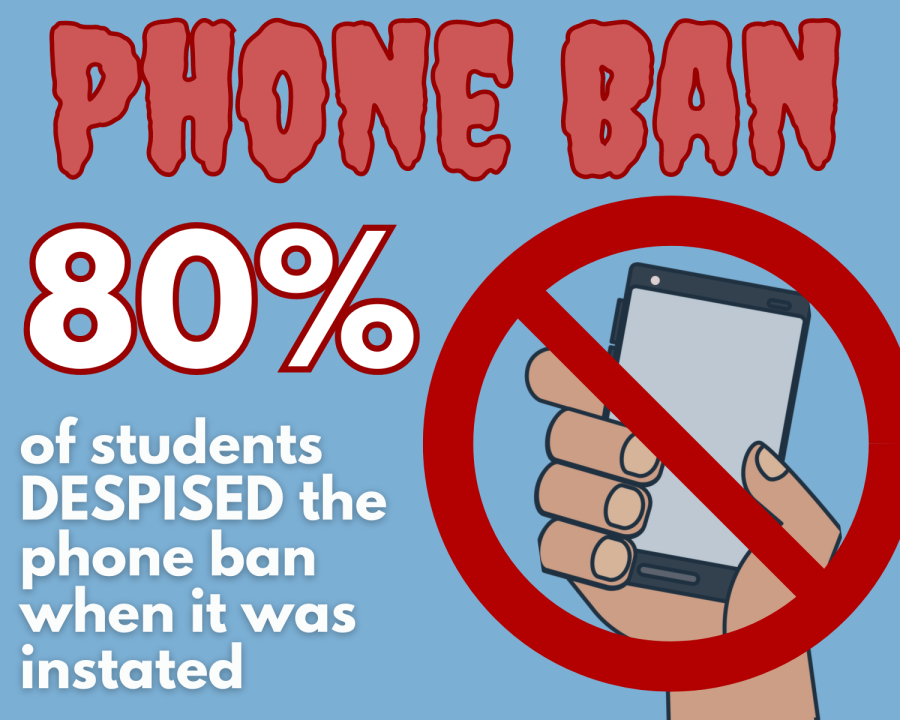 "At first, I hated it," freshman Kiley Dillow said. "I thought it was going to be the worst thing ever."
Dillow and many other students returning back to school expected the ban to be an almost impossible adjustment to make after being able to be on their phones all summer. At first, it seemed like it might be for some.
Yet, have students changed their view on the restriction now that nearly an
entire school year has passed?
According to the same students from the first poll, now, only 40% of students think that the phone is still bad, which means that 60% percent of the students interviewed said they think the phone ban is good for the student body: Dillow included.
"[Students are] paying more attention to each other and school," Dillow said. "We're making more memories. We're less distracted."
At lunch, students are now engaging with each other and creating bonds with another instead of scrolling through social media endlessly. This has also caused the grades for the student body average to increase as a result of them paying more attention to the curriculum rather than their phones. Students also are becoming more aware of setting limits on their phones, such as time reminders or even just deleting certain apps, in order to keep track of time and stay on assignments.
"I think you should set limits for yourself," sophomore Ava Teichgraeber said. "Sometimes you just scroll and you don't know what time it is and half an hour has just gone by."
Many students enjoy their free time to relax now that they are getting more work in during school hours. Student athletes, including state wrestling qualifier Dillow, notably enjoy this new time as they are often busy with practices and games.
Overall, limiting phone and social media use can be beneficial for students and is evident at CHS. Though students initially pushed back, they slowly realized the benefits of phone and social media restrictions.