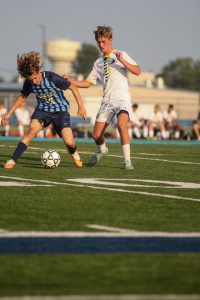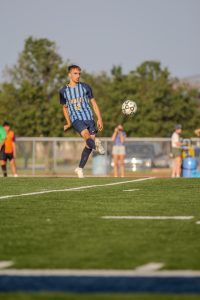 Boys Soccer
Soccer Topples to Rose Hill
The first away game of the season proved to be yet another frustrating challenge for the soccer team.
Rose Hill defeated the Comets 6-0 on Thursday, Aug. 31. JV suffered a similar outcome, losing by mercy rule in the second half.
The Comets will face the Fort Scott Tigers next on September 05.
Cross Country
The Blue Comet boys cross country team placed second at their opener in Garnet at the Anderson County invitational on Thursday.
Leading the way was sophomore Jarn Powers who finished 16th (19:24). Other placers included senior Josept Lazobarahona (24th, 19:46), sophomore Easton Colborn (25th, 19:47), freshman Tucker Applegate (26th, 19:48), and sophomore Tyler Rowden (28th, 20:01).
Junior Macie Moore led the way for the varsity girls finishing in 18th (23:22). Other finishers included sophomore Jarynn Hockett finished in 41st (26:38), and junior Violet Stich with 50th place (28:01)
Up next for the comets is at Fort Scott on September 7.
Freshman Joshua Schoenhofer placed first with a time of 11:19. Leading the girls JV 5k Freshman, Marlee Brown placed 39th with a time of 33:45. Helping the boys JV 5K Freshman, Mason Greve landed in 5th place with a time of 20:54, and Junior Able Kennedy placed 36th with 25:51 as his time. Leading the Varsity Girls 5K Junior Macie Moore landed 18th place with a time of 23:22,

Girls Golf
Last Tuesday, the Blue Comet girls golf placed 2nd at their first varsity tournament of the season, held at Oswego. The results for the Comets were:
Delaney Hastings, 45 (2nd)
Emma Waltermier, 52 (9th)
Rainey Carter, 53
Layla Reinecke, 54
Maddie Kepley, 55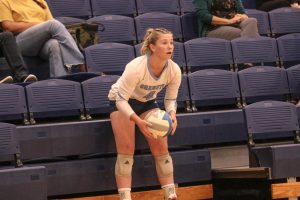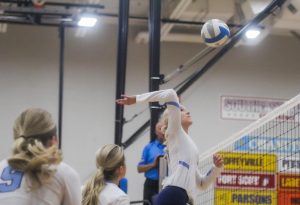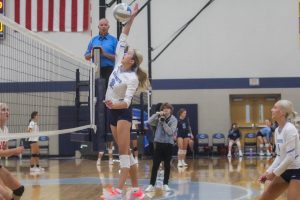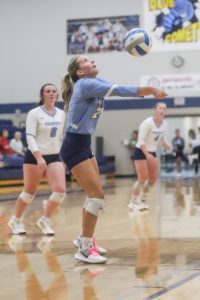 Volleyball
The Blue Comet volleyball team had a winning week. Both Varsity and JV held their first game, at home, against Burlington and won all three sets. The C team traveled to Labette to play in a tournament and won all three games.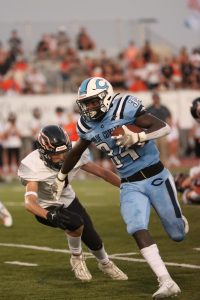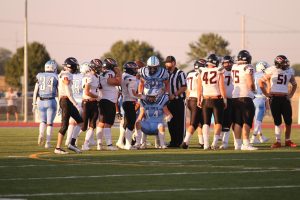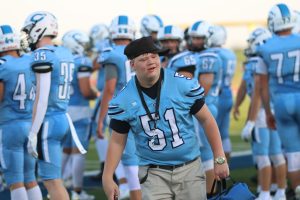 Football
Football dominates Augusta
The Comet's football team defeated Augusta 42-21 on Friday, September 1 at home in the first game of the season.
Behind a dominant offensive line, the offensive capabilities of this year's team were exemplified by running back Quinton Harding's impressive display of 331 yards rushing and three touchdowns.
The Comets will compete against Pittsburg next on September 9.