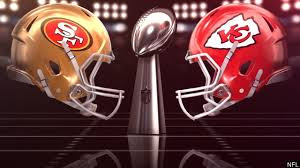 The 2020 Pro Bowl
Johnathan Sevedge breaks down the 2020 Pro Bowl
January 25, 2020
The Pro Bowl is a game played every year featuring the best performing athletes throughout the NFL during the regular season, excluding players from the teams competing in Superbowl LIV, which will be the Kansas City Chiefs and the San Francisco 49ers.
The American Football Conference
The AFC will take a major hit with the Chiefs' players not participating in the game, but Lamar Jackson will be looking to make an impact,.After a disappointing playoff exit, I think that the AFC has a slight edge in the pro bowl. It always seems like the NFC has more talent, but they always end up losing, and again that was the case with this pro bowl the AFC won 38-33 with Jackson winning the MVP of the game, with 185 passing yards and two touchdowns while also throwing one interception. But that was enough to get the trophy and the game in the end.
The National Football Conference
The NFC took a hit from the 49ers going to the Superbowl, losing four would have been starters. The NFC just can't seem to beat the AFC, in recent memory the AFC has just been better in the Pro Bowl. Kirk Cousins was the NFC's best player, with 181 passing yards and two touchdowns with one interception, but the NFC defense just wasn't able to stop Jackson. The NFC lost their fourth straight Pro Bowl game, and with the flux of young talent at quarterback, it seems like the AFC could run over the NFC for years to come. The NFC lost 38-33 and allowed Jackson to get some vengeance for losing early in the playoffs. My original pick was for the NFC to win, I thought they had more talent but the AFC proved me wrong.