Multimedia Storytelling: After the Bell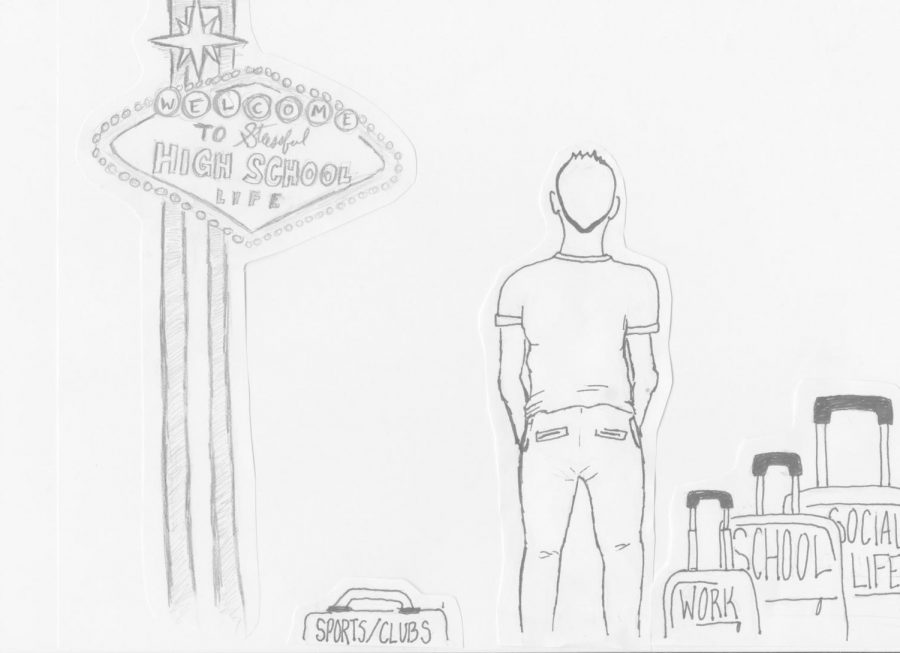 School's handful of overwhelming pressures engulf high schoolers everywhere. Scoring high on the ACTs, passing college classes, getting excellent grades and just turning in tomorrow's assignment alone can heavily weigh on a young adult who is currently planning their entire future. For these Comets, the load becomes even heavier, with the responsibilities of work, clubs, and organizations.
Leading After the Bell
The clock strikes 6:30 a.m and the sound of the alarm blares. The window light from the gloomy Kansas weather symbolizes morning's arrival. For junior Angelo Andoyo, his Wednesday morning consists of getting up early to help lead a Student Government meeting.
As the current treasurer, Andoyo takes on responsibilities such as; approving purchase orders for Student Government, and managing the club's money.
"I decided to run for [a] StuGo office because I wanted to be apart of something bigger than myself. I want to be an example of helping others, and to help and inspire others to get involved." States Andoyo,
Andoyo also had the opportunity to attend a HOBY workshop in Manhattan Kansas his sophomore year. HOBY is an organization founded on the purpose to create young leaders with the mission to, "inspire and develop our global community of youth and volunteers to a life dedicated to leadership, service, and innovation." He is now an active junior facilitator.
"Through my participation in HOBY, I have had the opportunity to meet new and different people, and [to] better myself and my community." Andoyo claims.
Teaching After the Bell
However for senior Jillian Wilson, her busiest time of the day begins at 3:00 p.m after she leaves campus grounds.
The moment Wilson arrives at the Chanute Recreation Commission, she is greeted by young children who love and adore her. During the After School Program at the Rec Center, Wilson takes care of the children by feeding them snacks, and playing a variety of games with the youngsters until their parents come to pick them up.
Wilson also takes, and teaches lessons at Studio B Dance Center throughout the week. On Tuesdays, she teaches a group of fifth graders a lyrical dance she choreographed herself. When she isn't teaching the class, she takes ballet, jazz and, of course, lyrical.
"I find joy in children's joy. I participate in [activities that] involve children, and bettering my community. That is something that is really important to me," Wilson expresses.
Taking part in so many after school activities sometimes causes young adults to feel stressed, and pressured to do their absolute best at everything they do. But the reward in the end provides great felicity and better prepares these students for whatever the future may hold.