Lasting Legacy
The graduating seniors leave their mark on Chanute High School's soccer program
November 13, 2019
This year Chanute saw the conclusion of the second ever Blue Comet soccer season. With this year's season left a group of amazing senior players. Among them are the team's top three goal-scorers of the year: Jacob Adams with 13 goals, Jay Brown with 8, and Vittorio Kwek with 7. They're also losing their goalkeeper Chandler Finuf and their safety net Noah Crapson.
Their season ended with a 9-5-1 record earning them a home playoff game, which they won 3-1 against the Mulvane Wildcats, then the season concluded with a 2-1 loss to the Augusta Orioles.
"We played really good. We got further than we did last year, we won a playoff game and that was pretty nice, but in the second one we couldn't quite pull it off. We got down in the first half and then the second half we played a lot better. We almost caught up but we couldn't quite get there," Crapson said.
I've had the personal pleasure of attending nearly every game over the last two years and I've come to know these guys to be some of the best people on and off of the field.
Crapson exemplifies the heart and soul of Chanute soccer. No matter when or where he was needed, it seemed he was there to bail us out at the last second. This past year he started on the back line with three sophomores and throughout the season he showed great leadership to his younger teammates.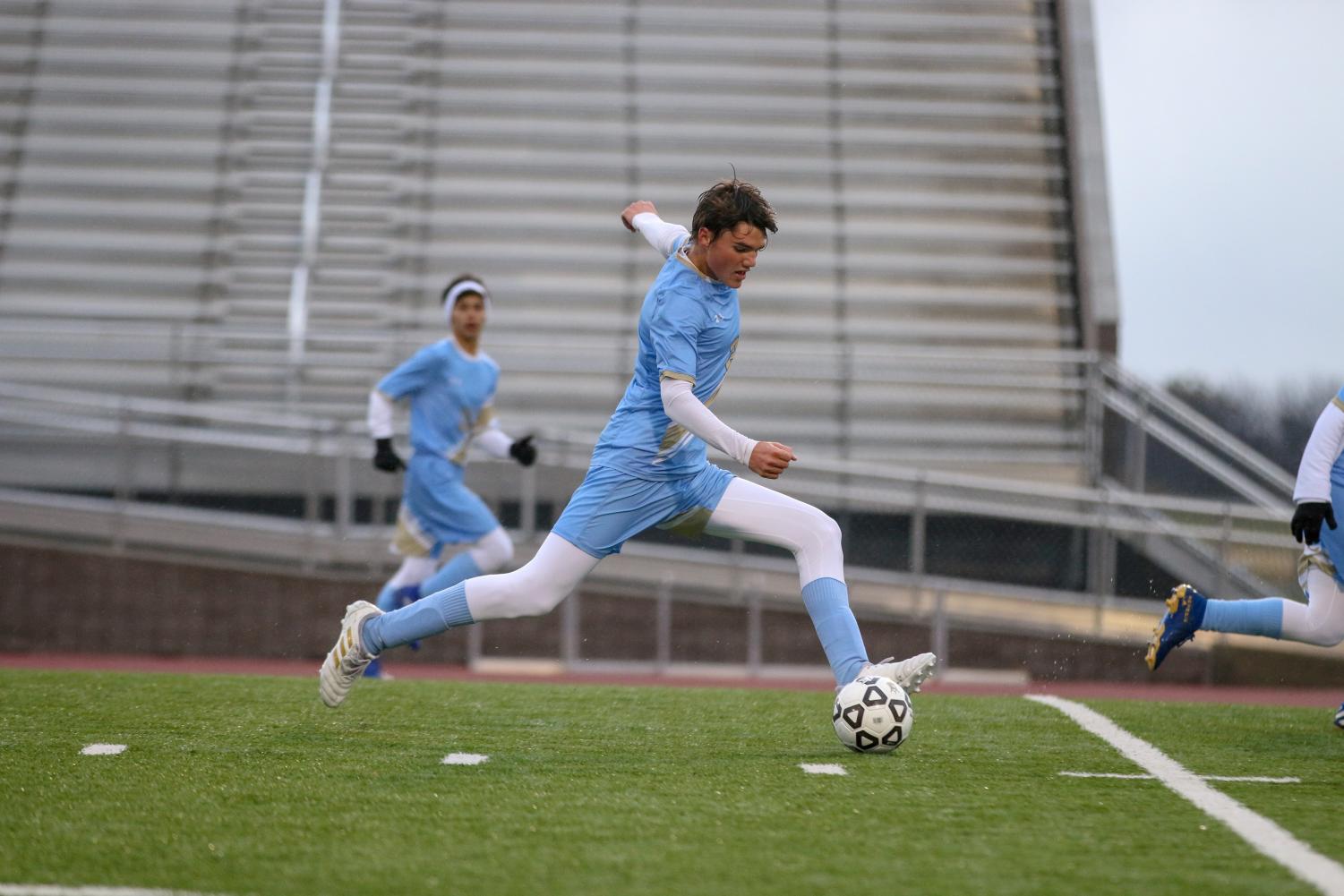 Brown showed more effort in his left pinky than I thought was even possible for a person to show. The best example of this was in their final game against the Augusta Orioles. When people weren't playing up to standard at their position their was he trying to fix it. Brown also found leadership in the huddle. He often would rally the troops and show them what could be fixed when the next half started.
Kwek was a sensational dribbler and most games found a time to dribble right past someone or 'break their ankles.' No matter if the Comets walked away with a win, loss, or draw, you could always count on Kwek to smile and joke around with his coaches and teammates.
I've often referred to Adams as the "Golden Boot" in my articles. He is easily the top scorer in the newfound program's history. That mark will probably be broken by someone with four years to do it, but there will always be that astrix next to his name to signify Chanute's first "Golden Boot."
And that leaves Finuf, the backbone of this program. In my mind he is the biggest loss of all. No one has excelled at their position the way he has. The Chanute soccer program will always hold him as the comparison for every keeper to come. Plus, I doubt anyone will ever be as quick to yell at his teammates from the goalie box as he was.
"
It's crazy that we got this program started and how successful it is now
— Chandler Finuf
These seniors aren't just special for what they've done the past two years. They're also the ones who helped bring this sport to our neck of the woods. A few people in Chanute had been pushing for this sport, but with the help of former Athletic Director Eric Flaton, they got the ball rolling and fought through every obstacle on their way to playing Chanute Blue Comet Soccer.
"It was a bumpy start. We were fighting for it for a long time, like when I was back in middle school and it was always blown off but as soon as Flaton came here, he was really open-minded and let us push it through and it was just amazing. It's crazy that we got this program started and how successful it is now," Finuf said.
Because of these guys, the people who didn't play a fall sport have another opportunity to contribute. "There was that original thought that everybody would get taken away from football or something along those lines, but in all honesty soccer is getting kids out that they previously wouldn't have," Brown said.
I believe these seniors are the gold standard for every year to come. No matter what I'll always use them to compare oncoming players. They have earned a special place in the halls of Blue Comet sports history and very likely will always undeniably be my favorite group of guys to get on that bus with, to mess around in the pregame with, and of course, to watch them play.